Hey Babes,
Happy New Year! I have returned to my home base! I know I have been gone for a while; however, I started a YouTube channel called Bougie Babe Ken. Currently, my time is populated with school, work, and YouTube. But my fingers were craving to write another blog post for my original babes. I've missed writing my posts and helping brighten your day. Many of the support I get from my babes help me stay positive. Sorry I left, but this is the year of consistency. I will be uploading a blog post or a video more frequently.
Today, I will be discussing some highly rated skincare products for men. I have noticed there are more men starting a skincare routine and indulging in self-care. Self-care is an important practice, and everyone should prioritize their health – including men. Self-care is more than getting your nails done or having a glass of wine; it is taking the time to focus on the things that benefit you and make you happy. Men are meant to be the provider and don't focus on positive outlets that can make them happy. Modern men are forgoing that ideology and investing in themselves. Luckily, my favorite topic – skincare – is a popular self-care practice that people invest in. Here are some great skincare products that men should consider investing in.
Jack Black Pure Daily Facial Cleanser – $19
The first step in anyone's skincare routine is to wash your face. Washing your face twice daily help keep the skin clean for all dirt and bacteria. The Jack Black Pure Daily Facial Cleanser is a great cleanser to do just that job. The 2-in-1 cleanser and toner removes oil and dirt while hydrating the skin for a fresh look. Key ingredients such as Aloe leaf help soothe and reduce redness, organic rosemary and sage leaf provides antibacterial benefits, and with hazel tones and cleanses the skin. Your skin will look great and fresh after using the cleanser.
TruSkin Vitamin C Serum for Face – $20
Vitamin C is one of the top rated ingredients in skincare. Vitamin C brightens the skin, reduces aging, and evens out dark spots. Vitamin C helps the skin look fresh and rejuvenated and the TruSkin Vitamin C Serum is a perfect example. The product is plant based and synthetic additives free. The serum diminishes fine lines, dark spots, and wrinkles. The serum also contains jojoba oil, witch hazel, hyaluronic acid, and Vitamin E, which are known to hydrate the skin, fight inflammation, and tighten the skin. One of Amazon's highest rated serums, the TruSkin serum is a great way to keep your skin looking bright.
Kiehl's Facial Fuel Eye De-Puffer – $20
The eyes are a sensitive and delicate area and should be treated with care. The Kiehl's Facial Fuel Eye De-Puffer is cool on contact and infused with caffeine and artic root which minimizes puffiness and dark circles under the eyes. The roll on applicator ensures the product is smoothly and evenly distributed. No more worrying about how tired you look. The eye cream is a great way to moisturize the skin around the eyes without doubt.
Dermalogica Daily Microfoliant – $60
Exfoliating is a good way to rid your body of dead skin; however, exfoliants can be too harsh and leave the skin scarred. Dermalogica Daily Microfoliant uses a rice based powder that is gentle enough to use daily and scrub the dead skin away. The exfoliate is formulated with salicylic acid which clears clogged pores, draws out excess oil, promotes cell turn over, and refines skin; colloidal oatmeal thar attracts moisture to skin and locks it in by forming a protective barrier; and ginkgo, a cleanser that protects the skin and helps reduce the appearance of fine lines. Together the ingredients combine to preserve the new layer of supply skin.
BreedLove Beauty Beard Butter – $13
Although many don't consider beards apart of skincare, it is still an important part of self-care. Beard oils and creams aides in hair growth and moisturizes the hair. The BreedLove Beauty Beard Butter uses Shea Butter, Mango butter, Tea Tree Oil, and many more plant based ingredients. The butter is formulated with all natural and essential oils to soften and add a healthy sheen to beards and mustaches, while gently moisturizing the skin beneath.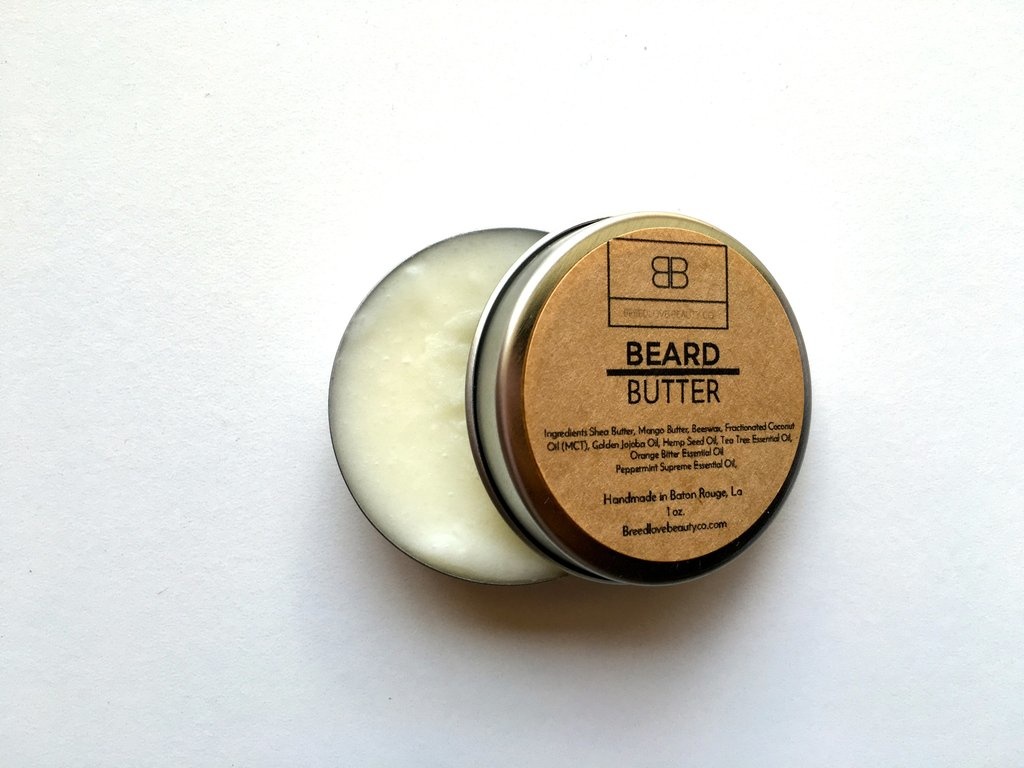 All Things O'Natural Spiced Aftershave – $16
A good aftershave is always appreciated, especially one that smells good. The All Things O'Natural Spiced Aftershave does just that. The aftershave aids in soothing, repairing, and minimizing the pores while leaving a spicy smell. The mixture of cinnamon and Ashwagandha reduces inflammation and adds moisture to the skin. The aftershave also includes with hazel, aspen bark, and lavender to tighten the skin and prevent acne.
Laneige Lip Glow Balm – $15
If you are looking for an affordable product with great quality, this lip balm is the one. The Laneige Lip Glow Balm is an amazing product and I know from experience. These product keeps the lips hydrated and heals the dry skin on the lips. The lip balm contains Shea Butter and Astrocaryum Murumuruseed; these ingredients moisturizes the lips and leaves the lips soft and radiant for longer. It is a perfect on the go lip balm that will work wonders.
It is good to invest in skincare and practice keeping the skin healthy, youthful, and fresh. There are more than plenty of other products that cater specifically to men's needs. If you have a favorite product or your own skincare routine, comment down below. Don't forget to like, share, and comment on the post. Want more skincare tips? Become a Bougie Babe and subscribe to the blog! I would love to see more interaction from my babes. For any updates, follow my Instagram @bougiebabe.ken, my Twitter @ken_monet, and subscribe to my YouTube channel Bougie Babe Ken! Thank you for reading!
xoxoxo,
Bougie